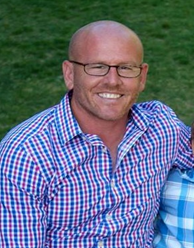 Born and raised in Sacramento, Kyle Groves has witnessed the renaissance of the city that has transformed the area into one of the West Coast's most desirable places to live. He received a B.A. in Organizational Communication from California Sacramento University, Sacramento. After college, Kyle went into Management for an international termite & pest company, learning about different types of home construction, threats to the integrity of structures, and furthering his understanding of people and business. His love of real estate and community led him to make a life changing career switch in 2004, taking the knowledge he learned in his management career to the mortgage industry.
After four years on the finance side of the business, Kyle left the lending world and entered a real estate investment based private equity partnership that sadly folded, bankrupting him and his young family. With foreclosure imminent and nothing left to lose, Kyle felt he could take his pest background, finance, and investment expertise, as well as his natural relational and analytical skills, and fill a much-needed hole on the real estate sales side of the business. In January 2009, and in the worst real estate market our nation had ever seen, he joined the Midtown office of Lyon Real Estate.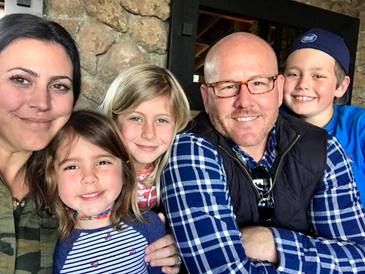 During his first year with Lyon, Kyle tirelessly educated himself and ingrained himself in the Sacramento Community, which ultimately resulted in his decision to obtain his Broker License. After 3 years, Kyle left Lyon Real Estate, and on January 1, 2012, he established his own real estate company, J.K. Groves Real Estate Group. Kyle built and established his own brand over six plus years running his own brokerage, and gradually gained respect amongst his community and peers.
In 2017, Groves started conversations with another local "boutique" broker, Taylor Greer, about joining forces. The two crafted a plan for Kyle, and his J.K. Groves Team, to enter Greer's East Sac based Carlile Realty & Lending, where Kyle would lead and continue to grow the real estate sales side of the brokerage, allowing Greer to focus his attention on the finance side. Groves and Greer found they had similar visions but were different enough to evoke positive growth for the brand. "Ultimately, the culture Taylor had built at Carlile was a huge attraction for me. You could just feel the positive vibe in the office. Taylor and I are both professional and personal junkies, and we found synergy with some of the mentors we've each followed over the years. It's exciting to bring a similar, but more real estate focused energy to the office, and I think the sky is the limit for what we can achieve."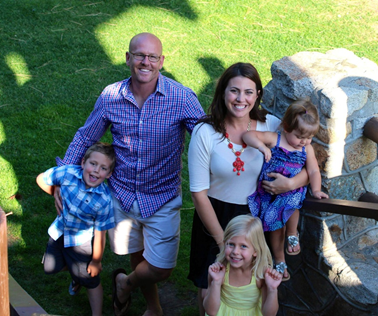 Kyle, and his wife, Robyn, are the proud parents of a son and two daughters. Kyle grew up focused on competitive soccer before moving on to football in high school and college, and today he remains active in the community, serving on the Del Dayo Soccer Board, he is an active member of the Del Dayo School PTO, and sponsors Eastern Little League, Arden Little League, Del Dayo Soccer, Arden Park Triathlon, and the Mariemont & Del Dayo School Auctions.
Kyle continues to focus his efforts on working by referral and growing a community around his business, hiring agents that matched his stringent values. He has since been identified as a Top 40 Realtor in Sacramento by Homelight.com and is a member of Sacramento Association of Realtors, California Association of Realtors, National Association of Realtors, he is a Master's Club Life Member, and is a Certified Negotiations Expert (CNE).