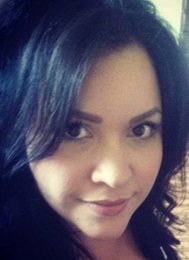 Elizabeth chose a career in real estate because she wanted a better work-life balance. As a mother of three, real estate has provided her this overall happiness. Elizabeth Helmrich has almost ten year's experience as a real estate agent beginning her career at Lyon Real Estate, then Keller Williams and most recently with Carlile Realty and Lending. A Sacramento native, Elizabeth grew up in Tahoe Park and now lives in the neighborhood of Elmhurst. Growing up she remembers her mom driving down 'T' street where all the trees create a beautiful tunnel. Her dream as a young girl was to always move to Elmhurst.
Her goal is to one day move to the Fab 40's. Tahoe Park, Elmhurst and the Fab 40's are her neighborhood expertise for selling real estate. Elizabeth loves the charm of these three areas and hopes that you will fall in love with the attraction as well.
From time to time Elizabeth assists with work for her dad, an appliance repairman. Elizabeth's grandparents own Sacramento Appliance for over 60 years located on Broadway in Oak Park. Her grandfather used to run the business and after he passed away in 1987, Elizabeth's grandmother took over the family business. Elizabeth spends many days there with her grandmother during the summer months cleaning refrigerators as well as washers and dryers to get them ready to sell. Her family calls it "The Shop" and each of Elizabeth's 3 kids have spent time there with her grandma as she puts them to work!
Elizabeth loves spending time with her kids and when she is not working she enjoys reading a good book and watching her daughter participate in cheerleading. As an active member of her church, Elizabeth likes to give back by donating her time helping with food drives and feeding the homeless.
Elizabeth has a great deal of experience with real estate investors as well as first time home buyers. She loves to work with investors because of the thrill of hunting for the best deal and catching it! She enjoys every minute of her Realtor career and feels at her best when she is of service to others. With 20 years customer service and her mantra is: to serve others its best to treat them as you would like to be treated. Elizabeth strongly believes that when you align yourself with those you want to be like or those who are doing what you want to do, doors begin to open.
For a successful home buying or selling experience, contact Elizabeth Helmrich.